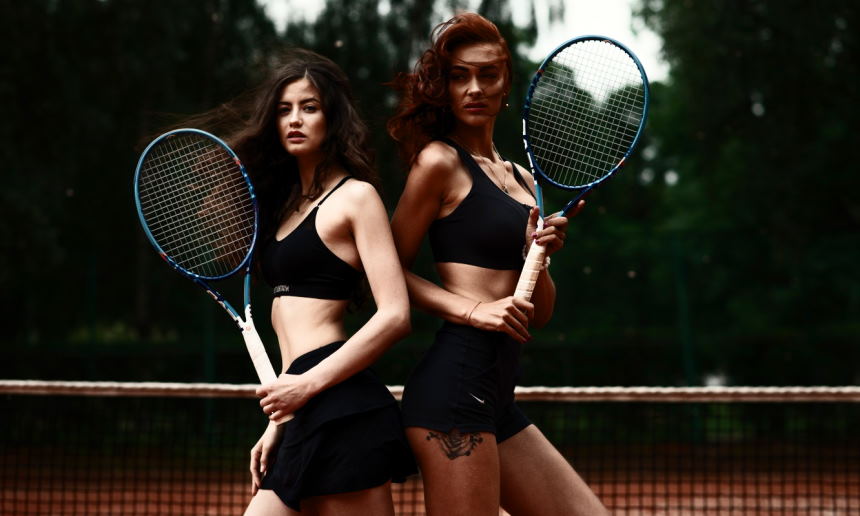 Cute and Easy Tennis Hairstyles You Can Wear on the Court
If you love tennis and strive to look your best on the court, then this blog post is for you! We're going to share some great tips on cute and stylish hairstyles that are perfect for when you hit the courts. So whether you want a classic ponytail or something more creative, we have all sorts of looks that will make turning heads with your style as easy as winning a set! Each of these hairstyles has been specially curated by top stylists to ensure they look amazing and stay in place during even the most intense matches. So read on for easy step-by-step instructions on bringing out your inner champion without sacrificing style points!
Graceful tennis hairstyles for a winning look
Tennis is a sport that requires you to be active, and having the right hairstyle can make all the difference when it comes to staying comfortable while playing. Here are some cute and easy hairstyles that are perfect for hitting the court:
High Ponytail: A classic look, this high ponytail will keep your hair out of your face as you play and also looks great after your match. Brush your hair back into a high ponytail at the crown of your head and secure it with an elastic band. If you have short layered hair or bangs, you can use bobby pins to keep those pieces in place.
Braided Updo: This braided updo is a stylish way to keep your hair out of your face while playing. Start by brushing your hair up into a high ponytail at the back of your head. Next, divide the ponytail into three equal sections and braid each one. Finally, wrap the braids around the base of the ponytail and secure it with bobby pins.
Half-Up Pony: This half-up look is perfect for keeping stray strands away from your face while you play. Gather the top half of your hair and brush it back, securing it with an elastic band at the crown of your head. Leave some pieces loose around the front to soften up this look.
Messy Bun: The messy bun is great for those days when you don't have time to style your hair. Brush all of your hair back and twist it into a bun at the nape of your neck. Secure with an elastic band and leave some pieces loose for a more relaxed look.
No matter what hairstyle you choose, make sure it's comfortable enough to stay put while you play – nothing is worse than having to stop mid-match for a quick fix! With these cute and easy tennis hairstyles, you'll look great on the court, so you can focus on playing your best game.
Tennis pros share their best-kept hair care secrets
When it comes to hair care, tennis pros are some of the best-kept secret keepers in the game. They've put in countless hours playing and training on the court, so they know firsthand how tough it can be to maintain healthy looking strands when exposed to sweat, sun, and wind. Here are a few tips from tennis pros that will help you both prep your hair before a match or practice session and keep it looking its best afterward: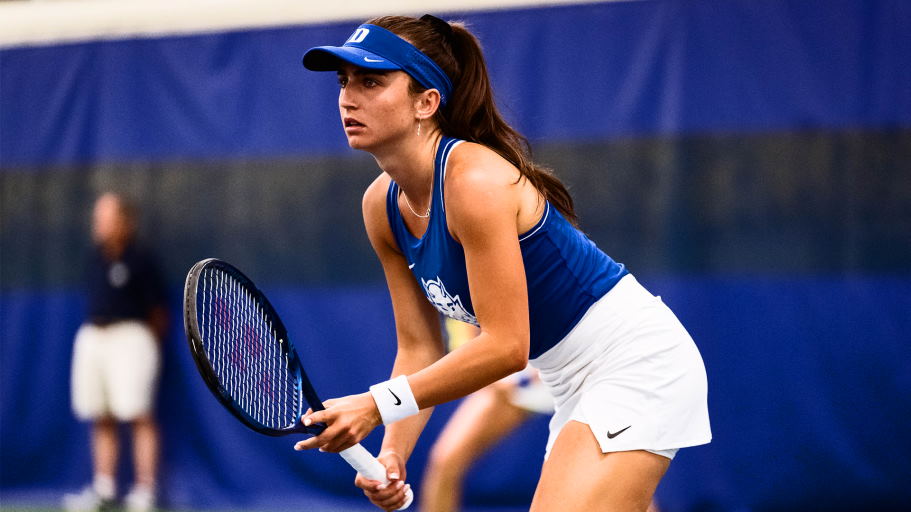 Pre-Game Prep: Before heading out onto the court, protect your hair by prepping it with heat protection spray or serum. Heat protection products prevent your strands from becoming brittle and dried out due to exposure to the elements.
Hydrate Your Hair: During long matches, it's important to keep your hair hydrated with a lightweight leave-in conditioner. This will help prevent breakage and keep your strands looking healthy and strong throughout the match.
Tie It Back: Keep hair out of your face by tying it back into a neat ponytail or braid before playing. This will also help prevent sweat from getting into your eyes as you move around on the court!
Clean Up: After practice or a match, rinse away any sweat, dirt, or build-up in your hair with shampoo and conditioner specifically designed for athletes. Follow up with a deep conditioning mask to lock in moisture and give dry, damaged strands the necessary nourishment.
Protect It: Remember to finish off your post-match routine with a product that will provide extra protection from the elements – like a lightweight oil or spray. This will help keep hair smooth, shiny, and healthy between match days!
Following these tips from tennis pros can help ensure that you look and feel great on the court while keeping your strands looking their best. So give them a try and see how much healthier and more beautiful your hair can be!